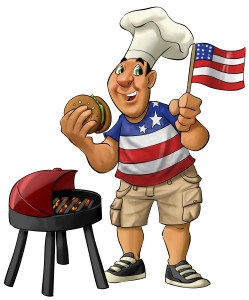 ANGEL FLIGHT OKLAHOMA
ANNUAL BBQ
Mark your calendar to attend the Angel Flight BBQ and Annual Meeting. This is our way to say Thank You to our Angel Flight pilots, volunteers, interested parties, and their guests for their constant support and contributions throughout the year.

When: Saturday, May 14, 2016; 11 a.m. – 1 p.m.
Where: Doug Vincent's Hangar B-52 – Jones Riverside Airport.
Fly-in Parking: Park at either of the two FBOs. Riverside Jet Center or Christiansen Aviation Jet Center. They will help with transportation or we will send someone over to pick you up.
Drive-in: 8605 S. Elwood Ave., Tulsa, OK. To avoid conflicts with planes and the lack of parking space, we have a designated parking area (the picnic pavilion and across the road at the maintenance building), with someone driving a shuttle to and from the hangar. If the shuttle is not there, call the hangar, 918.995.7270.
Purpose: Annual Board of Directors meeting, volunteer appreciation, pilot/plane recruitment, meet and mingle with other Angel Flight supporters.
RSVP: Please RSVP by May 7th, 2016 (To determine food quantities)
Phone: 918.749.8992
eMail: angel@angelflight.com
See you there!